Sugandha Sella Basmati Rice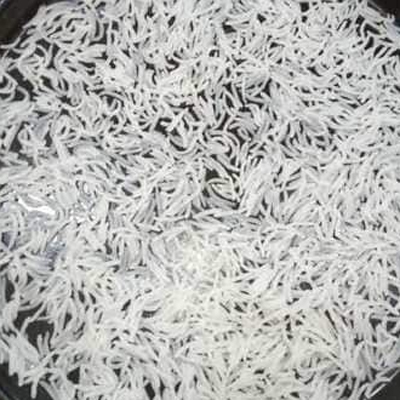 Sugandha Sella Basmati Rice
Price And Quantity
Ton/Tons

20.00 - 150.00 INR
Product Description
Offered Sugandha Basmati Rice is cultivated in favorable environment condition in Punjab, Haryana, Uttar Pradesh, Bihar, and Delhi. This rice is well known in the market due to its tempting aroma, excellent shelf life, premium quality, rice taste as well as easy to digest nature. It is free from small stones and dust which makes it safe to consume. Being a good source of fiber, it helps to ensure healthy digestion system and avoid problems like constipation. Our clients' can avail this rice in different packaging options as per their choice. Sugandha Basmati Rice remains fluffy and non-sticky even after cooking.
FAQs:
Q: What is Sugandha Basmati Rice?
A: Sugandha Basmati Rice is a variety of long-grain rice known for its fragrant aroma and delicate flavor. It is a hybrid basmati rice that combines the characteristics of traditional basmati rice with improved yield and resistance to diseases.
Q: How is Sugandha Basmati Rice different from other types of rice?
A: Sugandha Basmati Rice stands out from other types of rice due to its unique aromatic properties. It has long, slender grains that elongate and separate when cooked, offering a fluffy and non-sticky texture. The distinct fragrance and subtle taste of Sugandha Basmati Rice make it a preferred choice for many rice enthusiasts.
Q: What are the key features of Sugandha Basmati Rice?
A: Sugandha Basmati Rice possesses the following features:
Fragrance.
Grain Length.
Texture.
Flavor.
Q: Where is Sugandha Basmati Rice grown?
A: Sugandha Basmati Rice is primarily grown in the fertile regions of Northern India, including states such as Punjab, Haryana, and Uttarakhand. These regions provide the ideal climate and soil conditions for the cultivation of high-quality basmati rice.